This article describes steps you can take if you are unable to log into risevision.com.

We recommend using Google Chrome to access Rise Vision. If you are using a different browser, try Chrome instead.

If you are using Google Chrome, and still have trouble logging in, please try the following steps.

Step 1: Clear your browser cache
In Chrome toolbar, click the three vertical dots in the top right.
Click "More Tools"
Click "Clear Browsing Data"
In the dropdown menu select "the beginning of time"
Check the boxes "Cookies and other site and plug-in data" and "Cached images and files"
Click "Clear browsing data"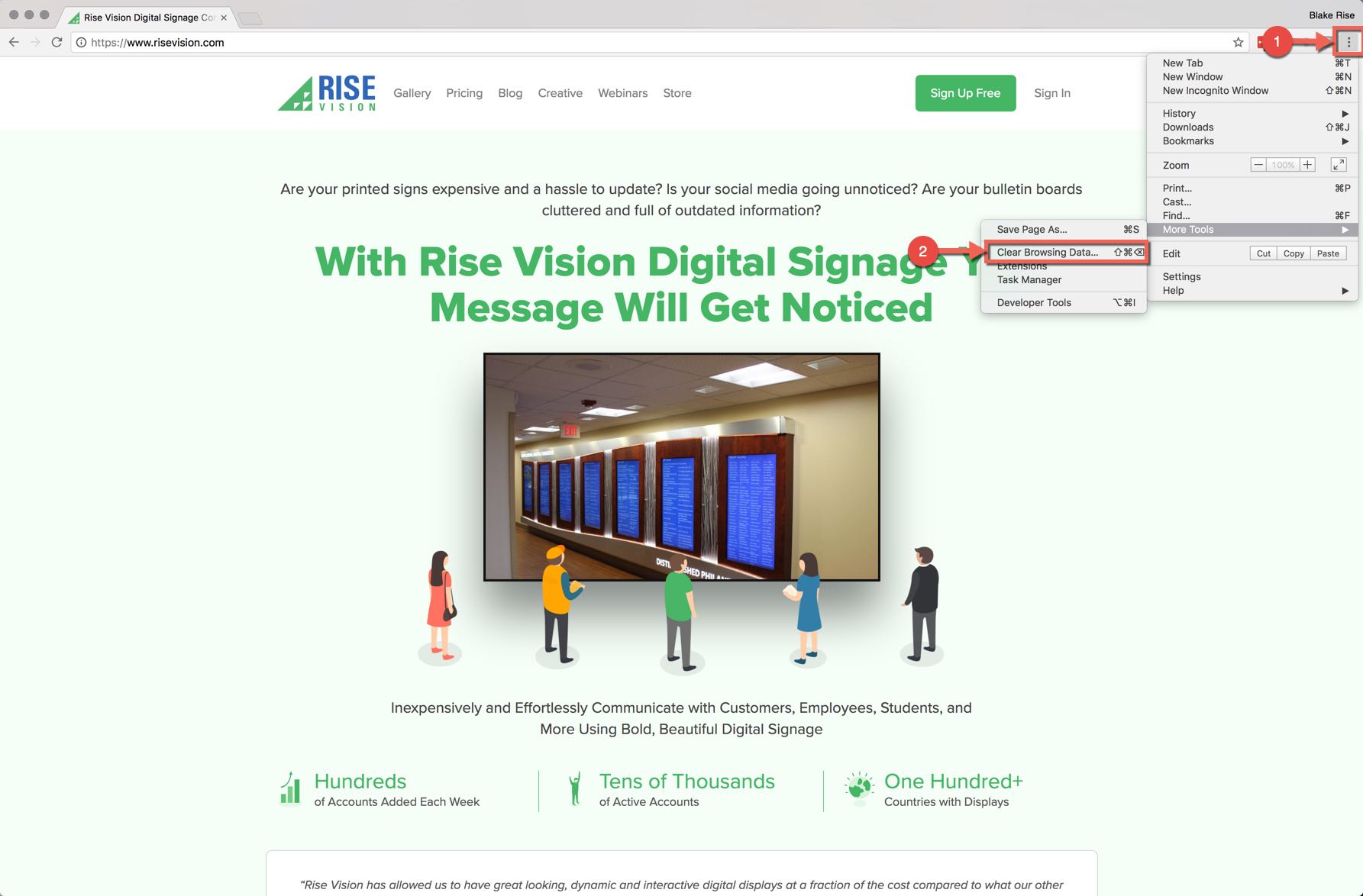 Step 2: Incognito window
Some browser extensions may interfere with the login process. Navigate to chrome://extensions/ to view your enabled extensions. Disable any that are allowed in incognito.
In Chrome toolbar, click the three vertical dots in the top right
Click "New Incognito Window"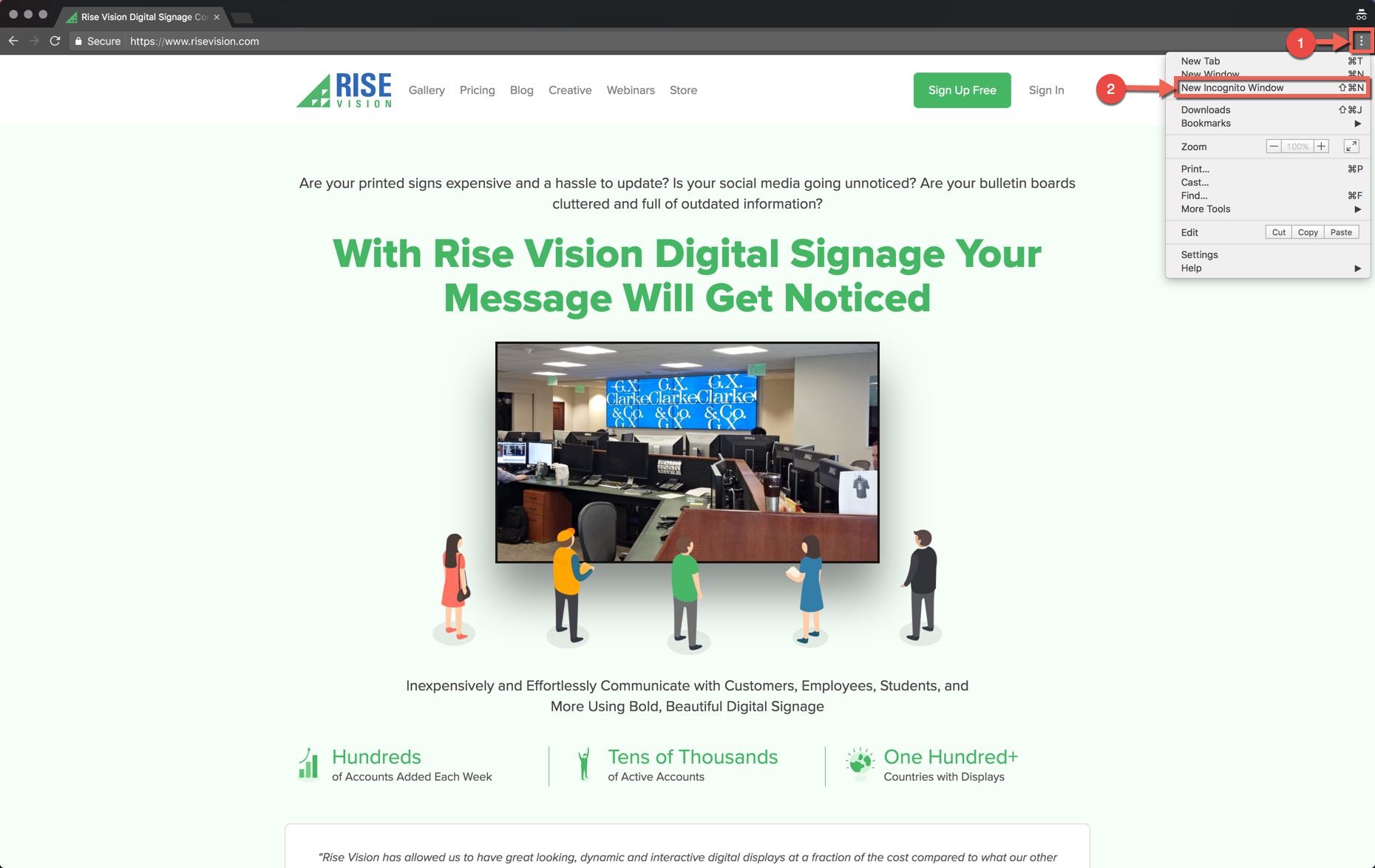 Additional troubleshooting

Login using a different computer
If the above troubleshooting steps fail, it's possible that the computer you are using has software that is interfering with logging into Rise Vision. Attempt to log in using your account on a different computer.

Login on a different network
It is possible that there is a network service such as a firewall or proxy running that is prohibiting you from logging in. Attempt logging in on a completely separate network using your credentials.