Select the image you want to edit.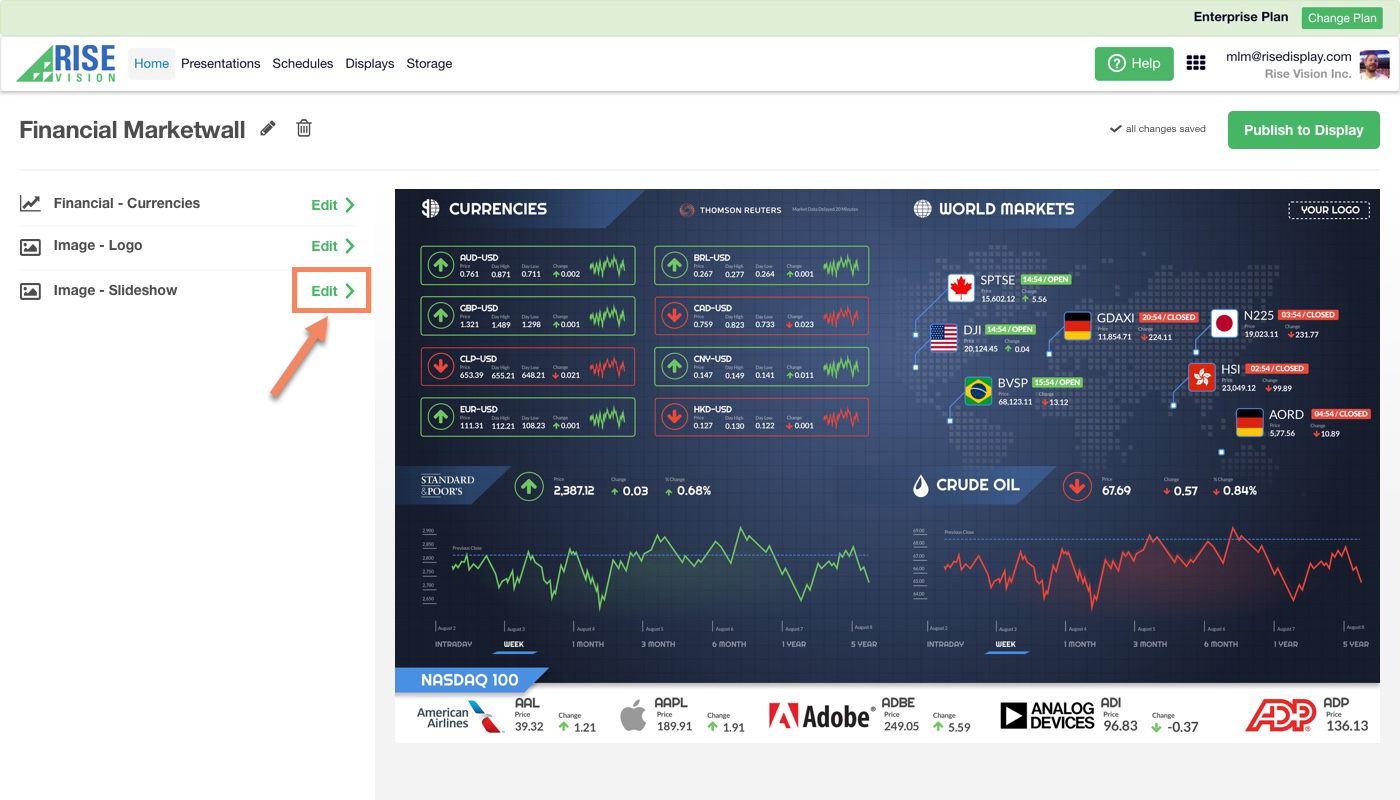 Select Upload Images or Select from Storage.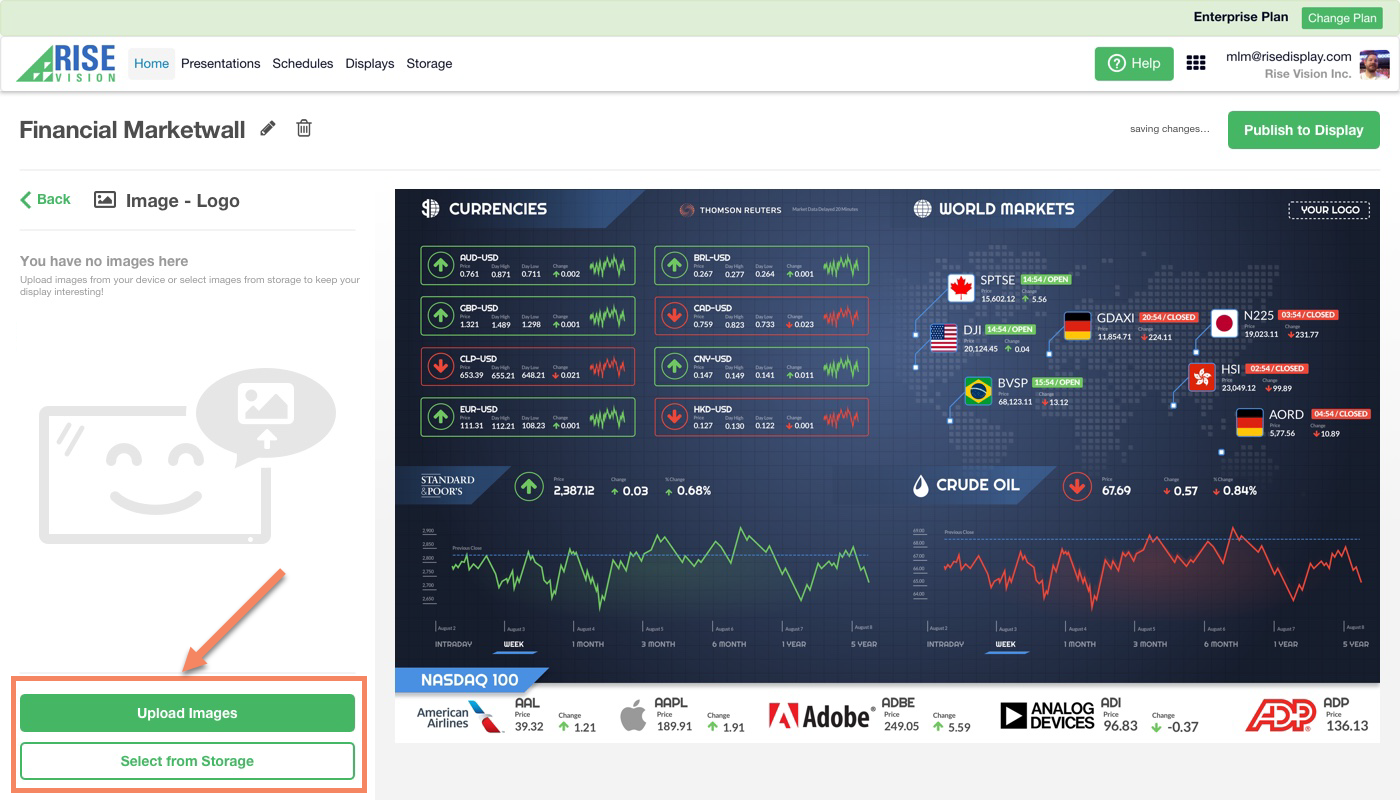 If you chose Select from Storage then pick all of the images you want and click add selected.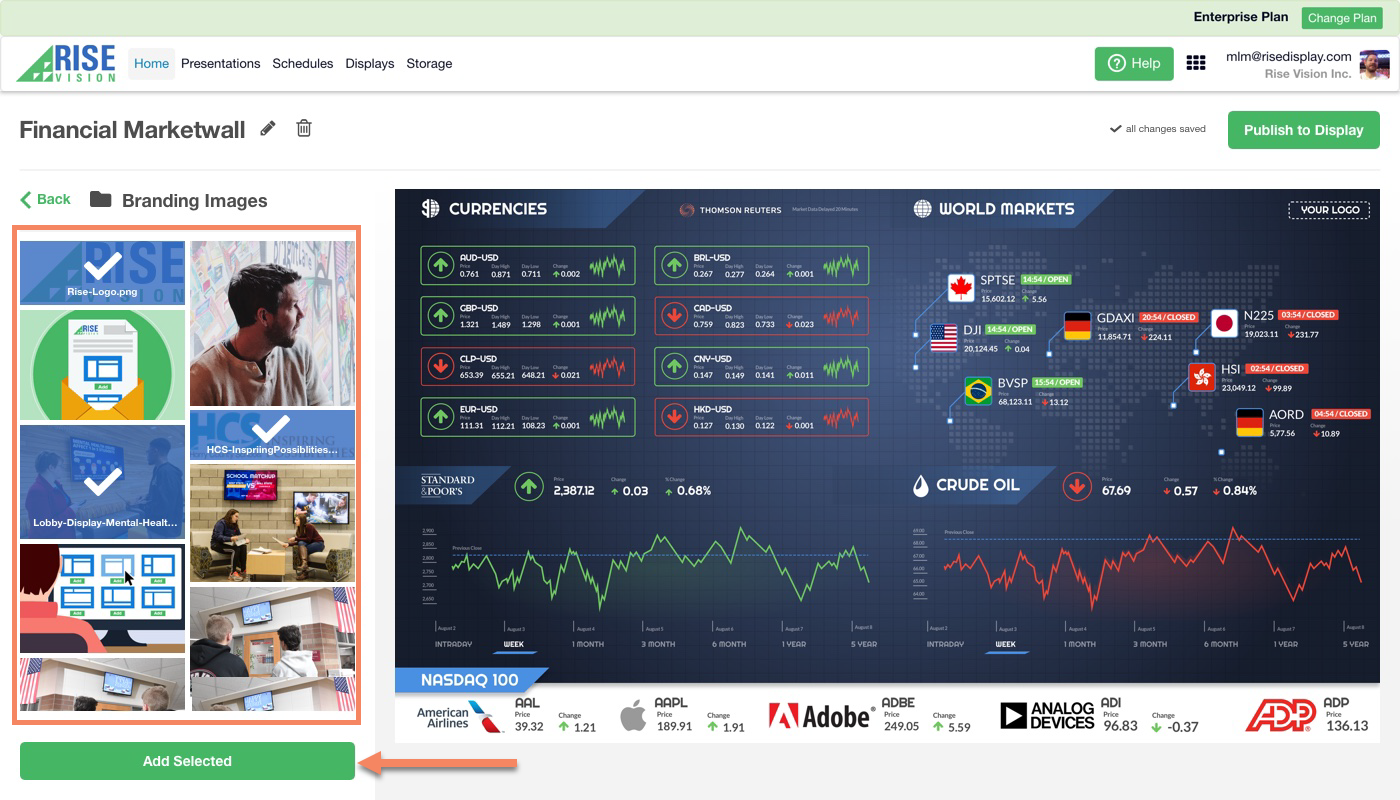 If you selected multiple images, define how long you want each image to show.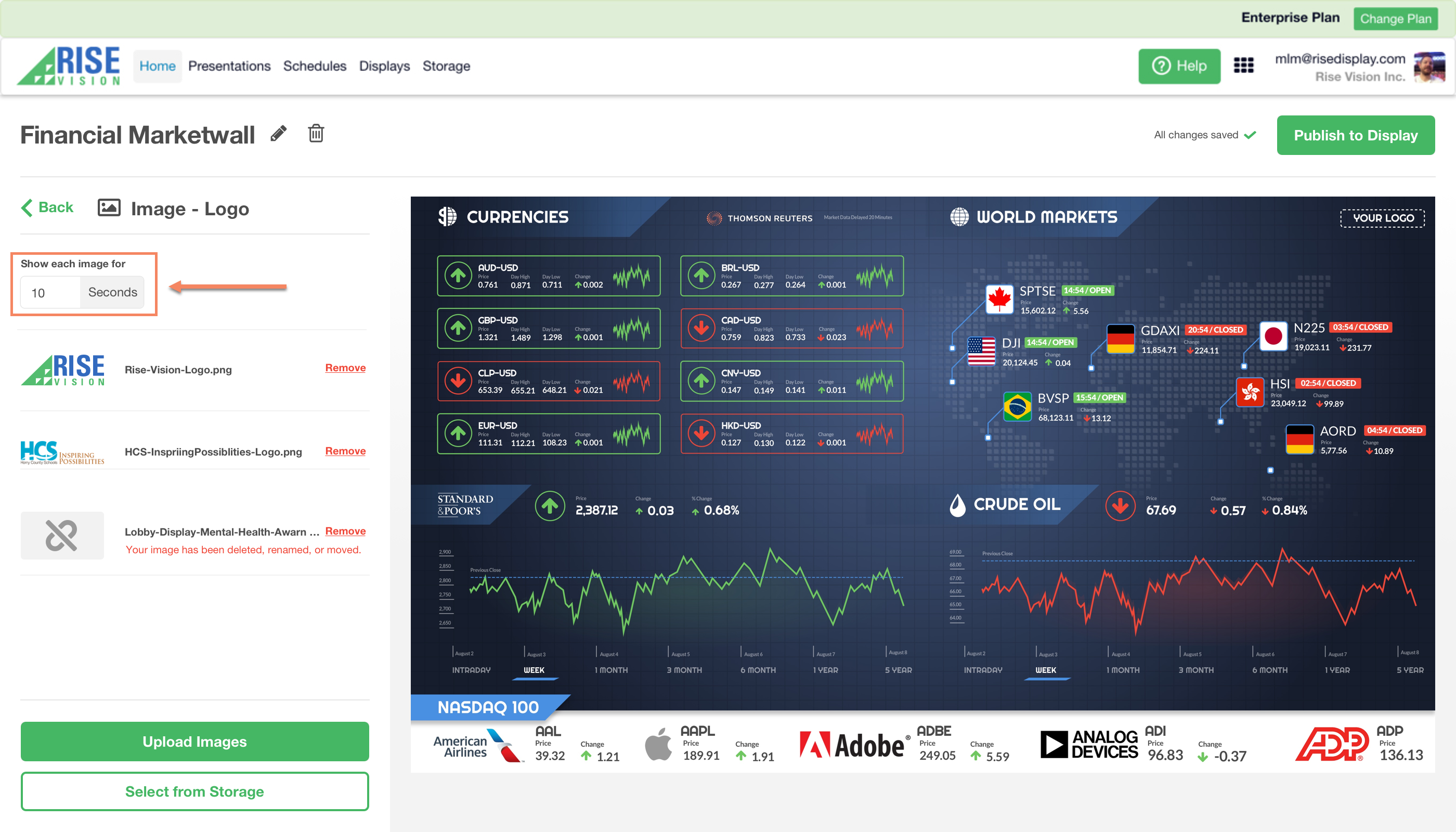 When you're done adding all of your images click Publish to Display to send the changes to your Display(s).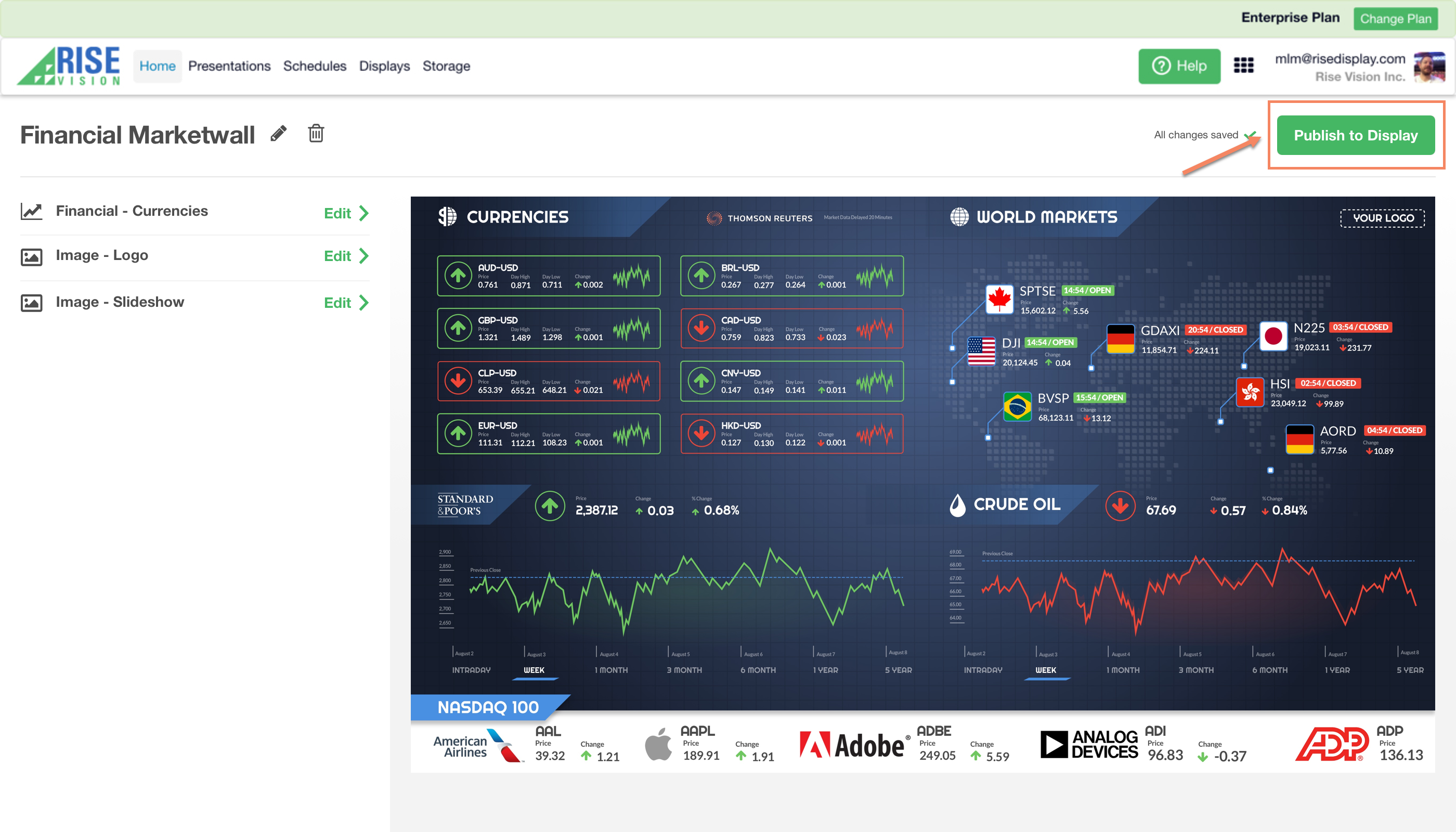 Frequently Asked Questions
What image file types can I use?
.WEBP
.JPG/JPEG
.PNG
.SVG
.BMP
.GIF
What's the maximum file size?
There isn't one, but for the best results we recommend you compress your images using a tool like one of the below. This will greatly improve performance on low powered media players like the Intel Compute Stick, Chromebit, or Raspberry Pi as well:
Can I show PowerPoint?
To show a PowerPoint presentation on a Display, you must:
First save the slides in the PowerPoint presentation as images - as either .jpeg or .png files - (e.g. in PowerPoint, File > Save as Pictures).
Then add the saved images to a Template using the steps above.
Why is my image rotated?
Sometimes images will appear rotated outside of their normal orientation. This is likely due to the exif data attached to the photo. This data tag tells a browser the original orientation of an image, and without additional prompting, the browser will always Display the image according to it's exif data.
To fix this, open the image in an editor on your computer, or use a free online service like this one. If the image Displays correctly in your editor, rotate it 360 degrees. If it does not Display correctly, rotate the image until it is oriented correctly. Save the file as a different filename, and add that image to your Template.