Select the Weather you want to edit.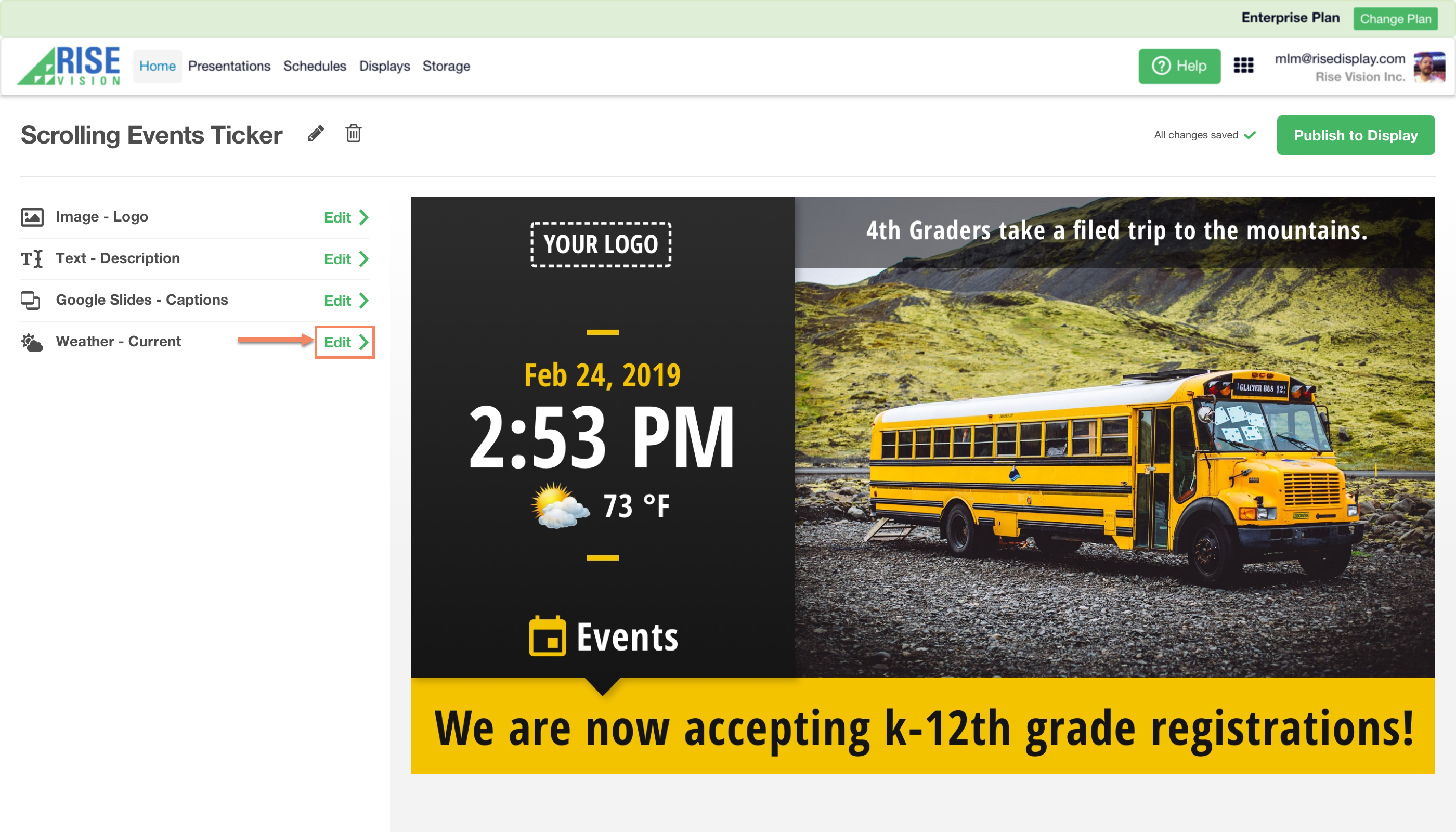 Pick Fahrenheit or Celsius.
When you're done editing click Publish to Display to send the changes to your Display(s).
Frequently Asked Questions
How frequently does the weather update?
The weather is updated every 2 hours.
What address does the weather use?
When used on a Display, the weather uses the location provided by the Display address (city, state, country) configured in the Display Settings page. If the address is not available, it will fallback to the Display's zip code, when provided.
In Preview, Company address is used, following the same approach.