Branding cascades your logo and colors to all of your Templates. It saves you time by automatically adding your logo to Templates and helps you maintain a consistent look.
To update your Brand Settings, open a Template and then click Edit.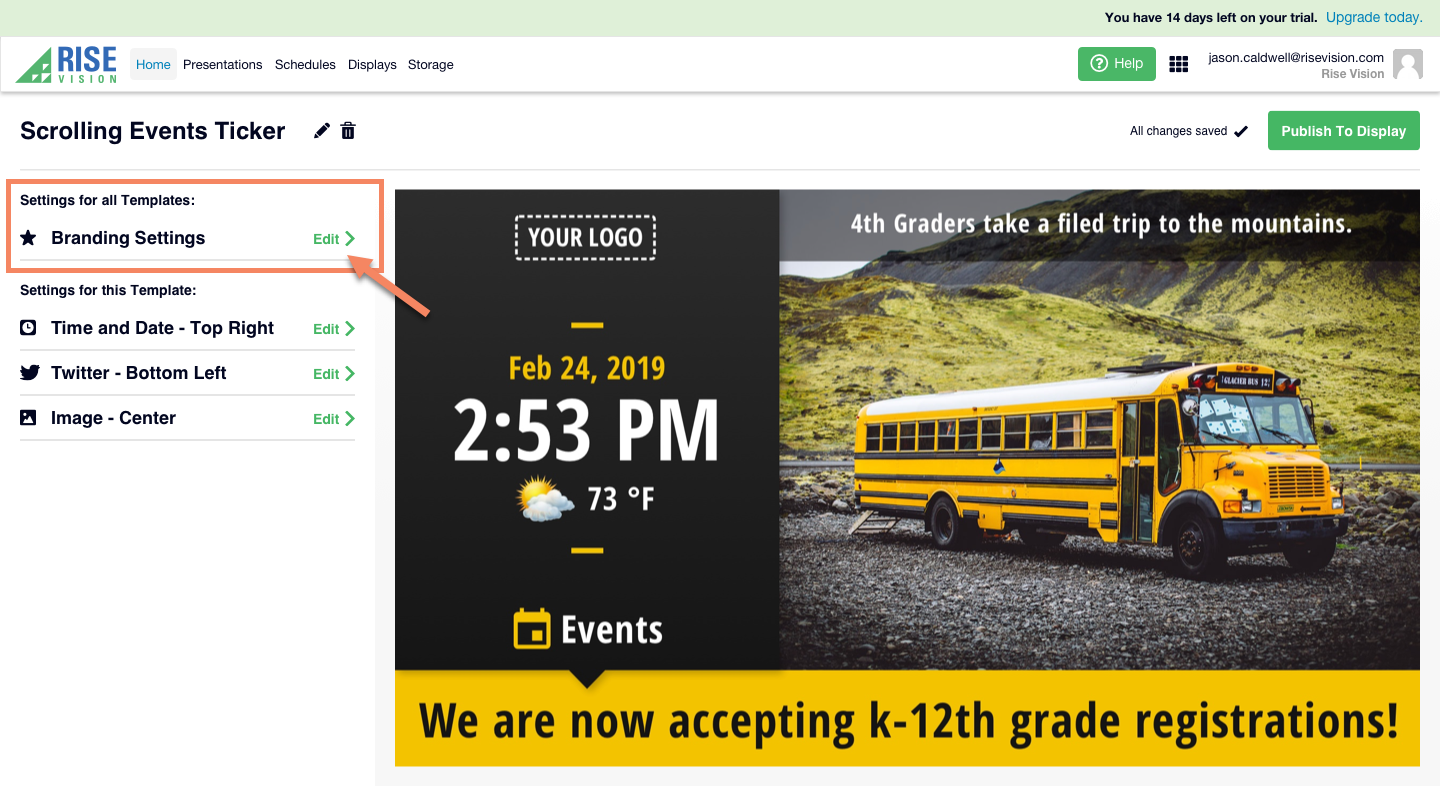 Select to edit either the logo or colors.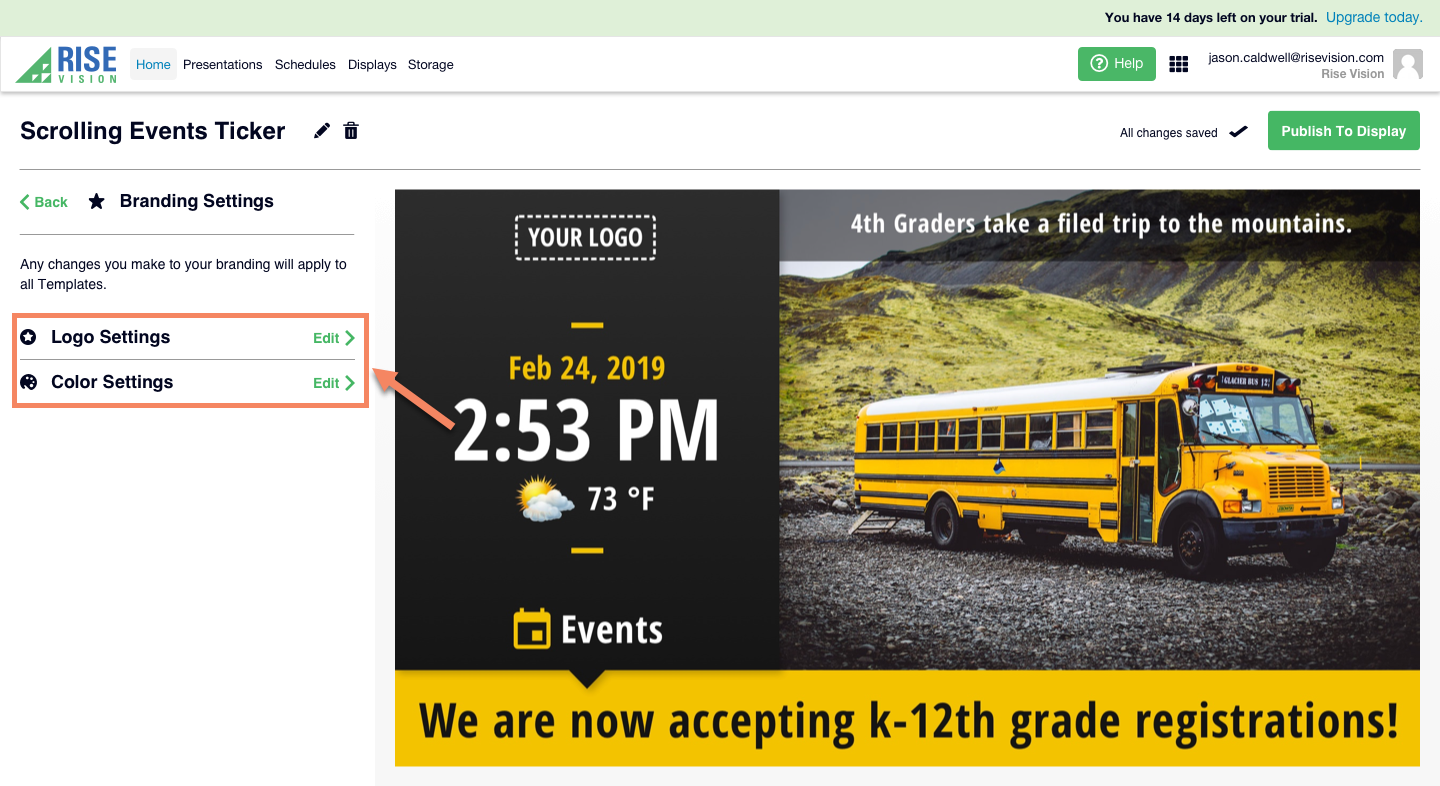 Upload your logo or select a logo from Rise Storage.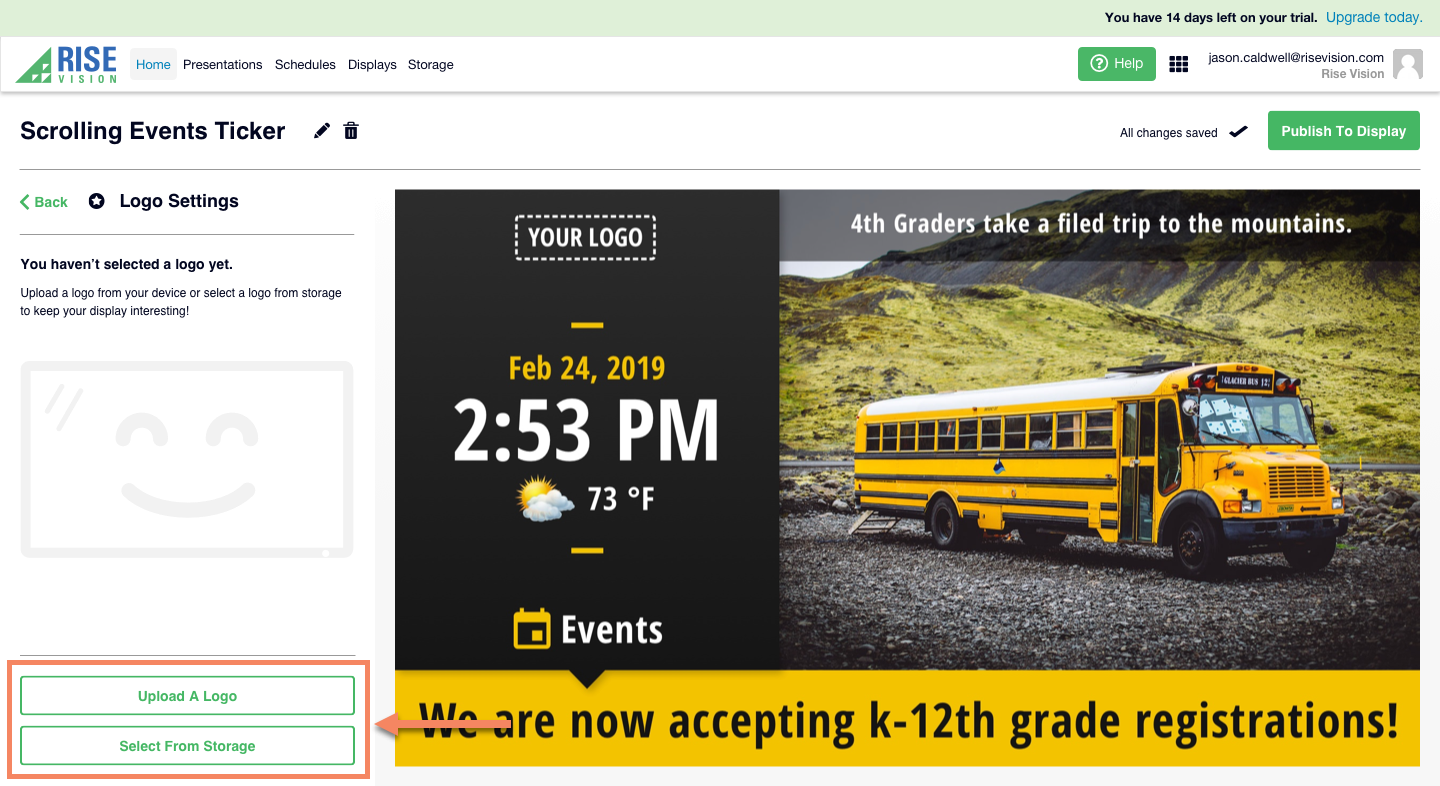 Enter your base color and accent color. In the Template in the screenshot below, the accent color would be yellow and the base color the dark grey. We recommend using a dark color for the base and a color that will stand out for your accent color.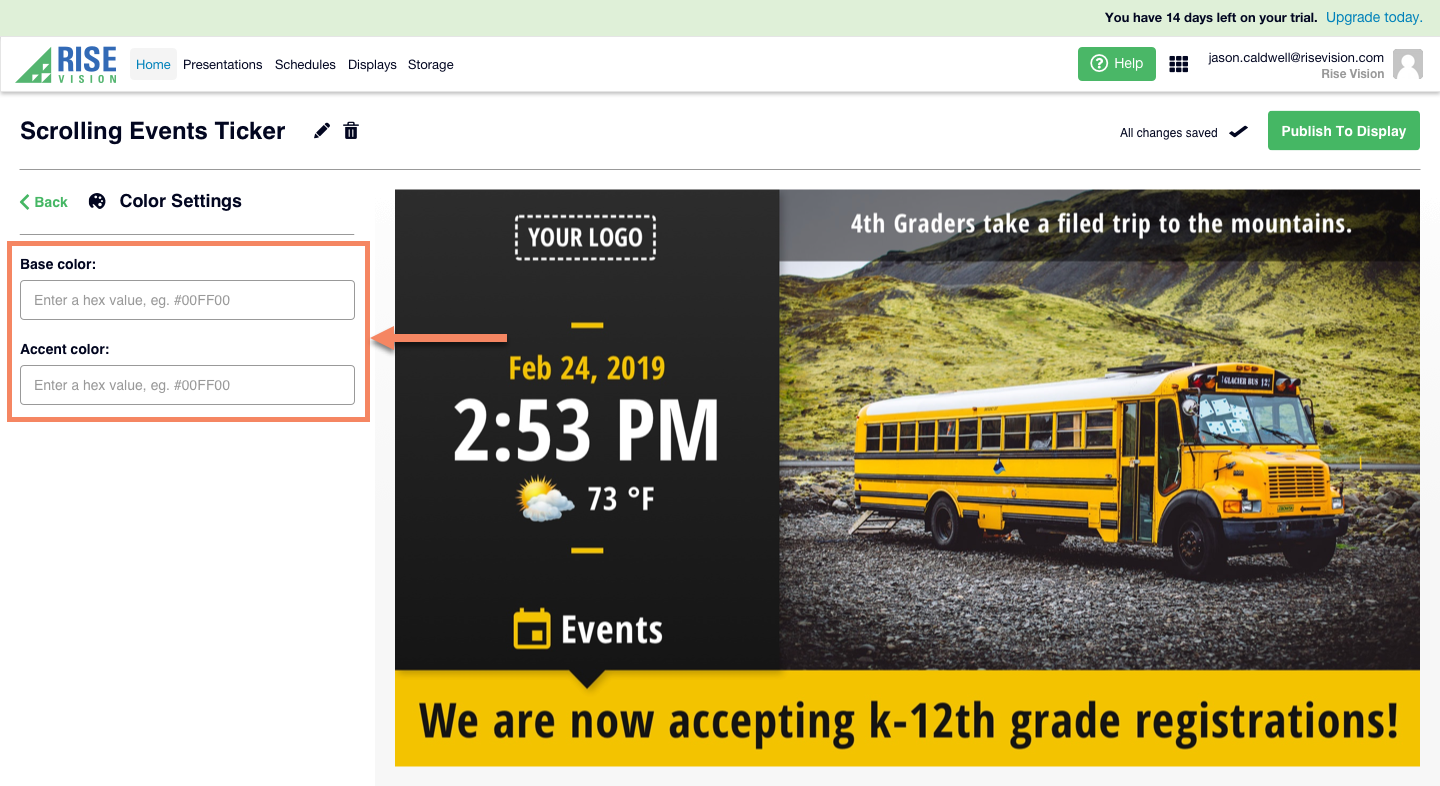 When you're done, click Publish To Display.
Frequently
Asked

Questions
Does Branding Settings apply to all of my Templates?
Yes. If you make a change in the Branding Settings the change will be applied to all of the Templates that support the feature.
Does Branding work with my old Presentations?
Branding does not work with Presentations that contain Widgets, Items, or Gadgets.