To activate a display, you need a display ID. A display ID is a unique identifier generated when you create a display. It's entered when you open Rise Player the first time and it associates the display with your account.
You get your display ID by opening https://apps.risevision.com/displays and selecting your display name. You'll see a message at the top with the display ID listed in bold. You can also enter your email address here and get the display ID sent to you.

If you don't have a media player, see our article purchasing or building a media player. Whether you purchase a pre-configured media player or you build your own, the first time Rise Player starts it asks for a display ID. Type in your own display ID in the box and click continue.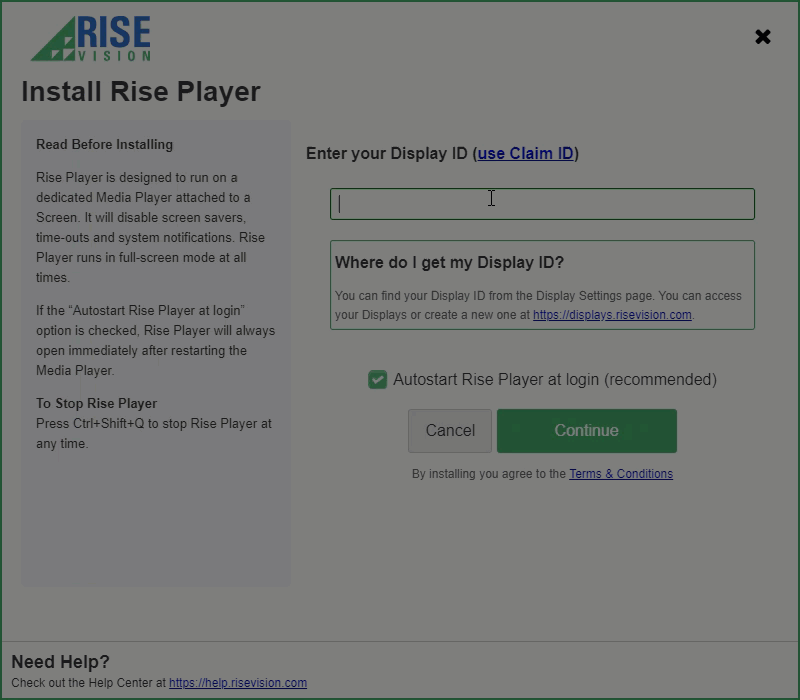 Your display is now activated and it's status will have changed from not activated to online on https://apps.risevision.com/displays.