Select the Google Slideshow you want to edit.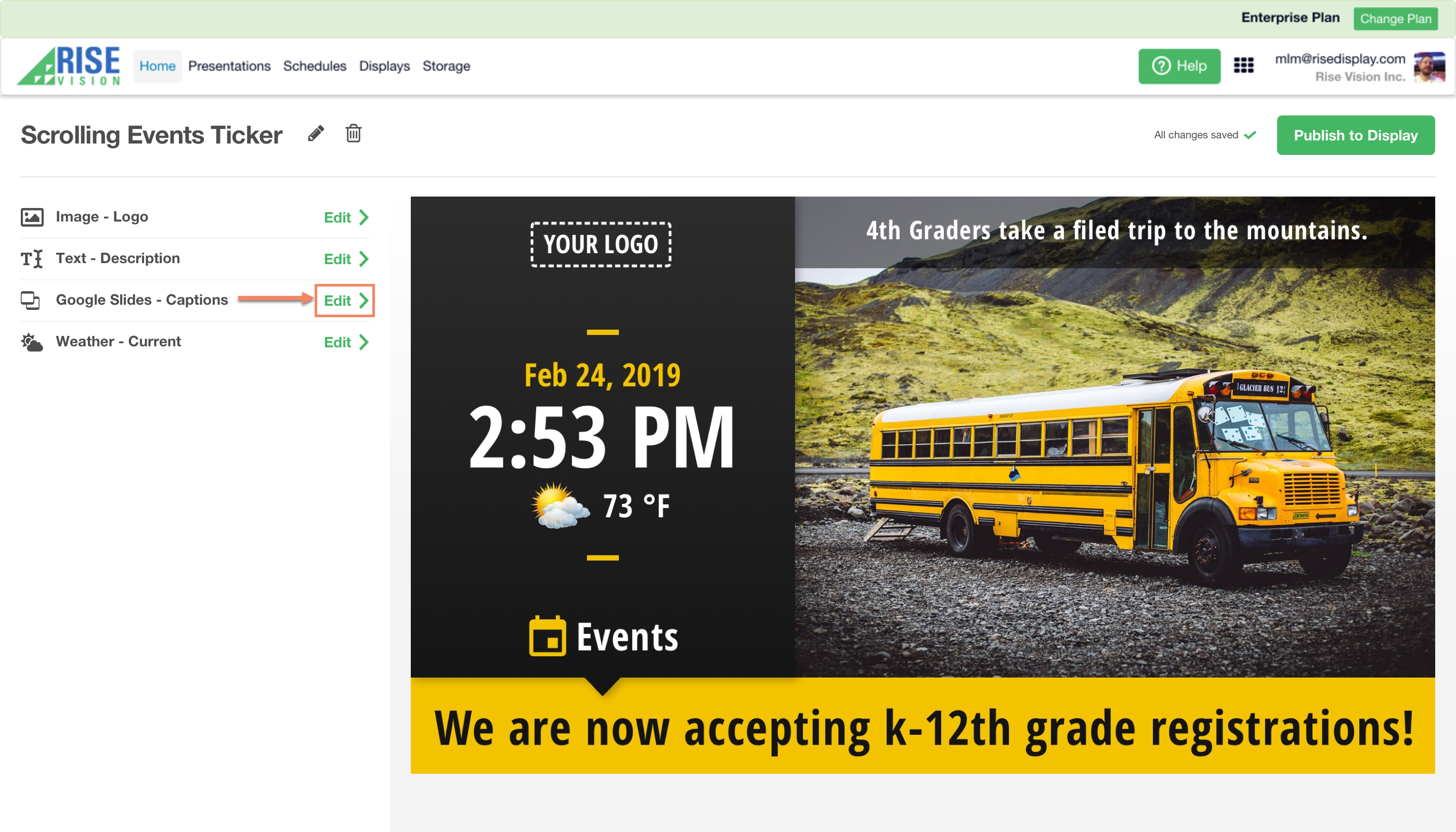 Enter the published URL of your Google Slideshow and define how long you want each slide to show.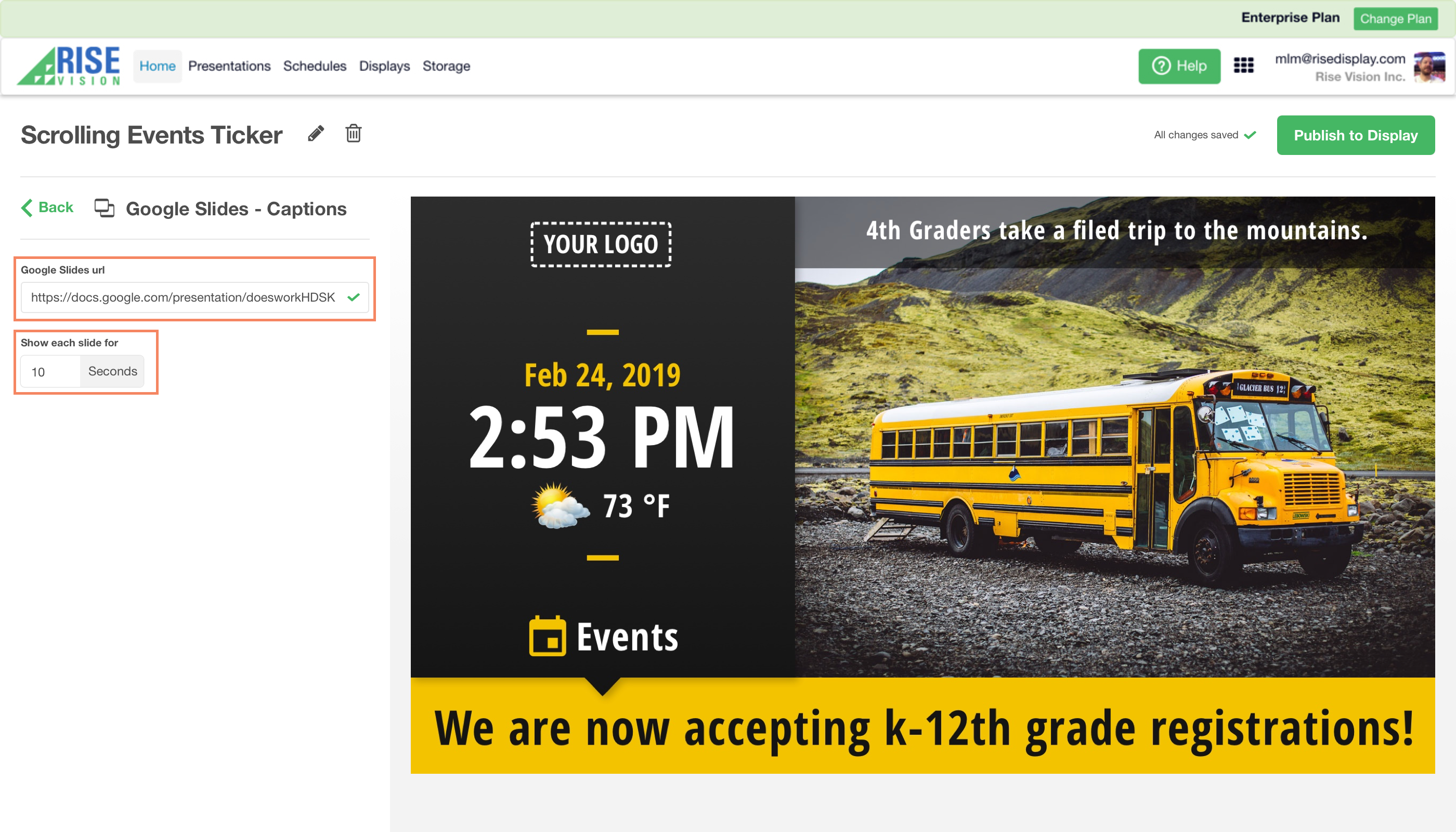 When you're done editing the Google Slideshow click Publish to Display to send the changes to your Display(s).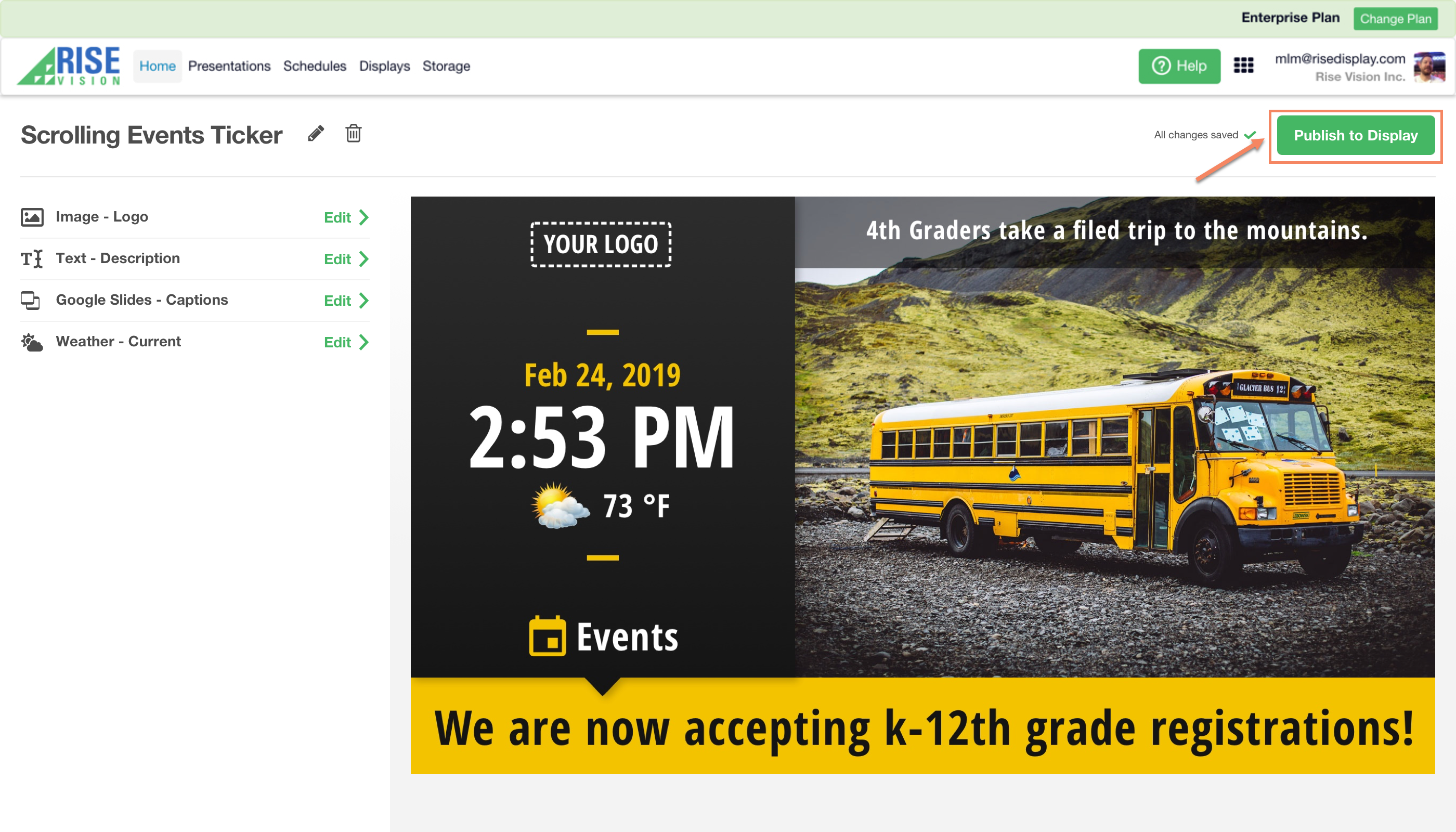 Frequently Asked Questions
Does my Google Slideshow need to be shared publicly?
Yes, your Google Slideshow needs to be shared publicly, follow these instructions to share it publicly.
Does Google Slides work when the Display isn't connected to the internet or when it starts offline?
Google Slides does not work offline and if your Display starts offline it will not show content.
How often does the Google Slideshow refresh?
Your display will look for updates to your Google Slideshow every hour on the hour. Any changes you make should be reflected on your display automatically within the hour.