Templates that include financial data require a Financial Data License as well as a Display License to show on your Display. If you need a Financial Data License please contact us.
Select the financial data you want to edit.
Click add to either add from the categories most popular symbols or search for a symbol.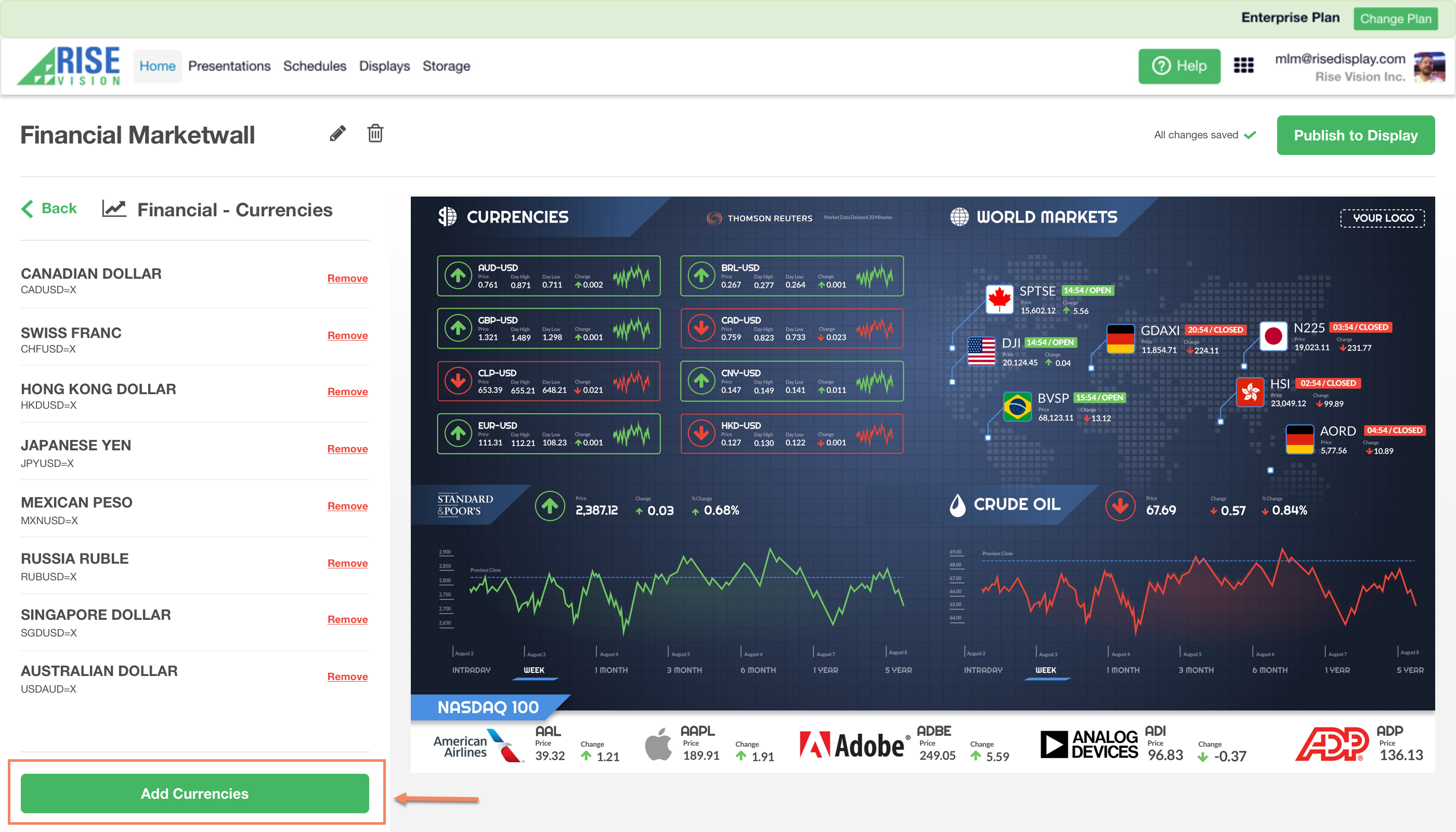 Search for the symbols you want or select the most popular symbols and then click Add Selected.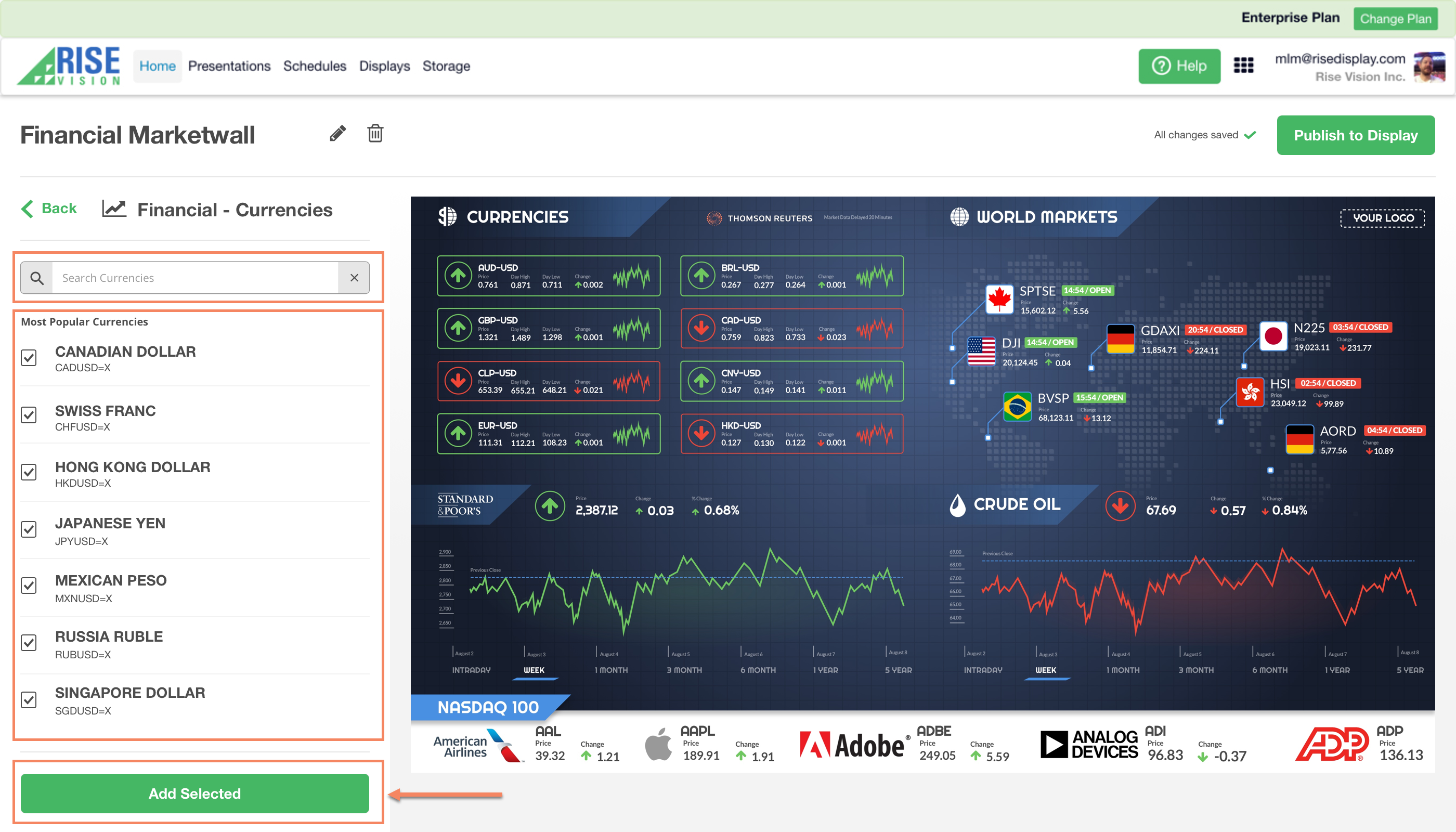 When you're done editing the financial data click Publish to Display to send the changes to your Display(s).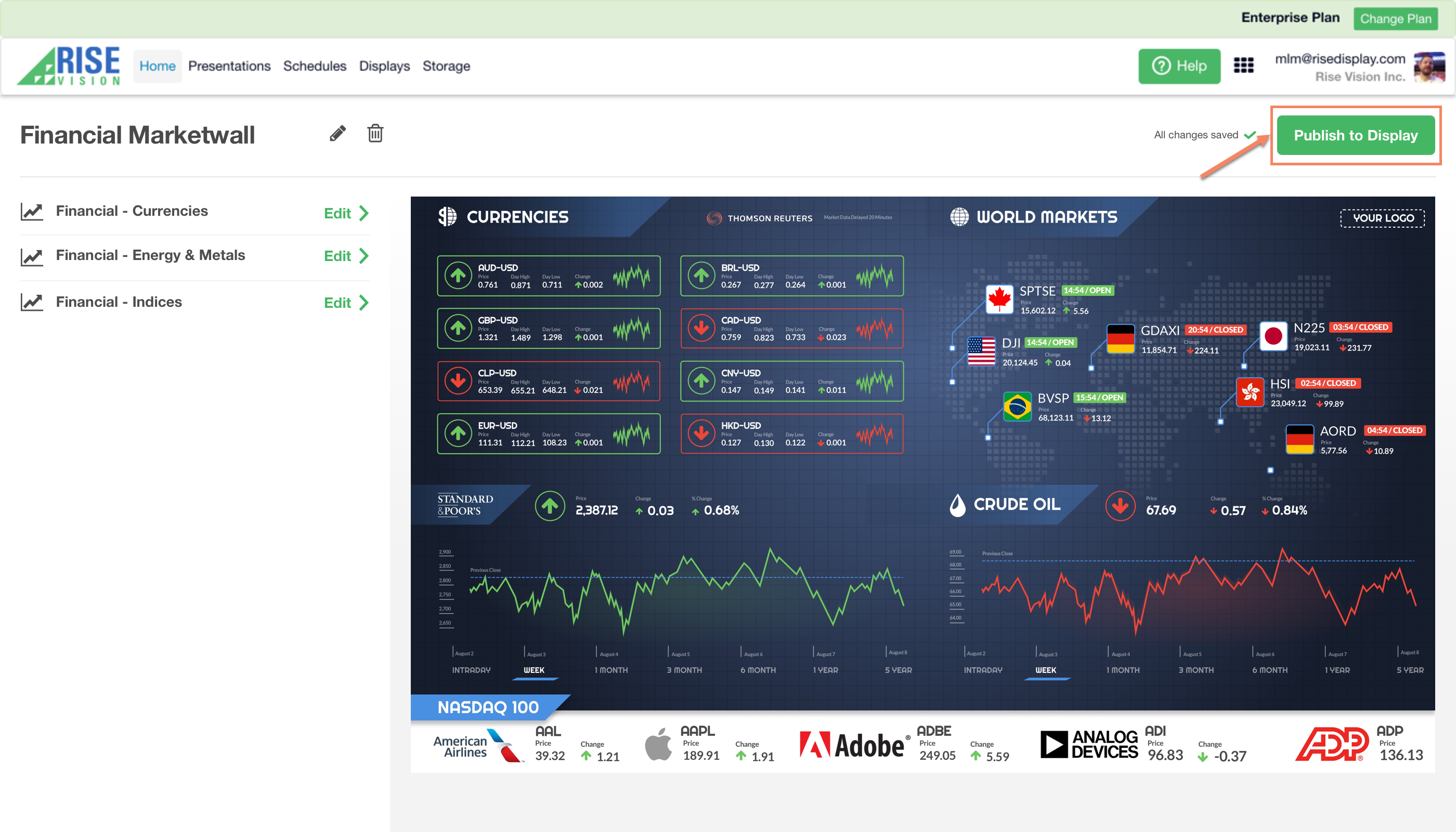 Frequently Asked Questions
What data is included in a Financial Data Licence?
A Financial Data Licence includes North American equities (NYSE, NASDAQ, TSX), Reuters Top News, international indexes, currencies, commodities, and bonds.
Why are there no results found?
It's possible the symbol you entered isn't one that Reuters offers. First confirm the symbol is valid.
Use the Reuters stock lookup and search for the symbol.
If you get "No search results match …" the symbol is incorrect and you need to find the correct Reuters symbol. Company stock symbols do change occasionally, so you should confirm that the symbol you want to Display is current.
If you verify that the symbol is current, and still see "No search results match …", it's possible that we do not have permission to Display this symbol. Contact us and we can find out for you.
Is the financial data real time or 20 minutes delayed?
Our financial data is provided by Refinitiv (prev. Thomson Reuters) and is 20 minutes delayed.
Does financial data work when the Display isn't connected to the internet or when it starts offline?
Financial does not work offline and if your Display starts offline it will not show content.