Select the video you want to edit.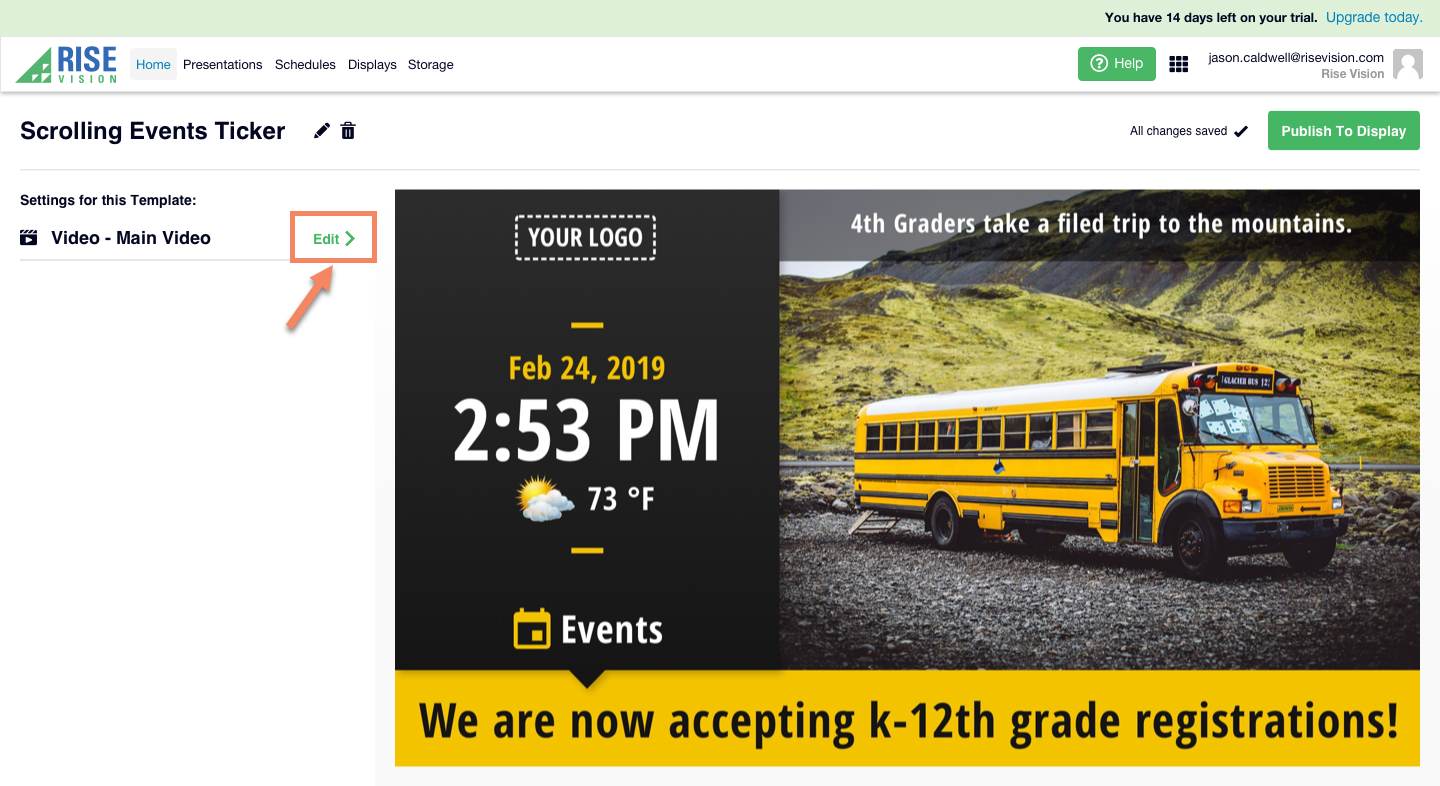 Select Upload Images or Select from Storage.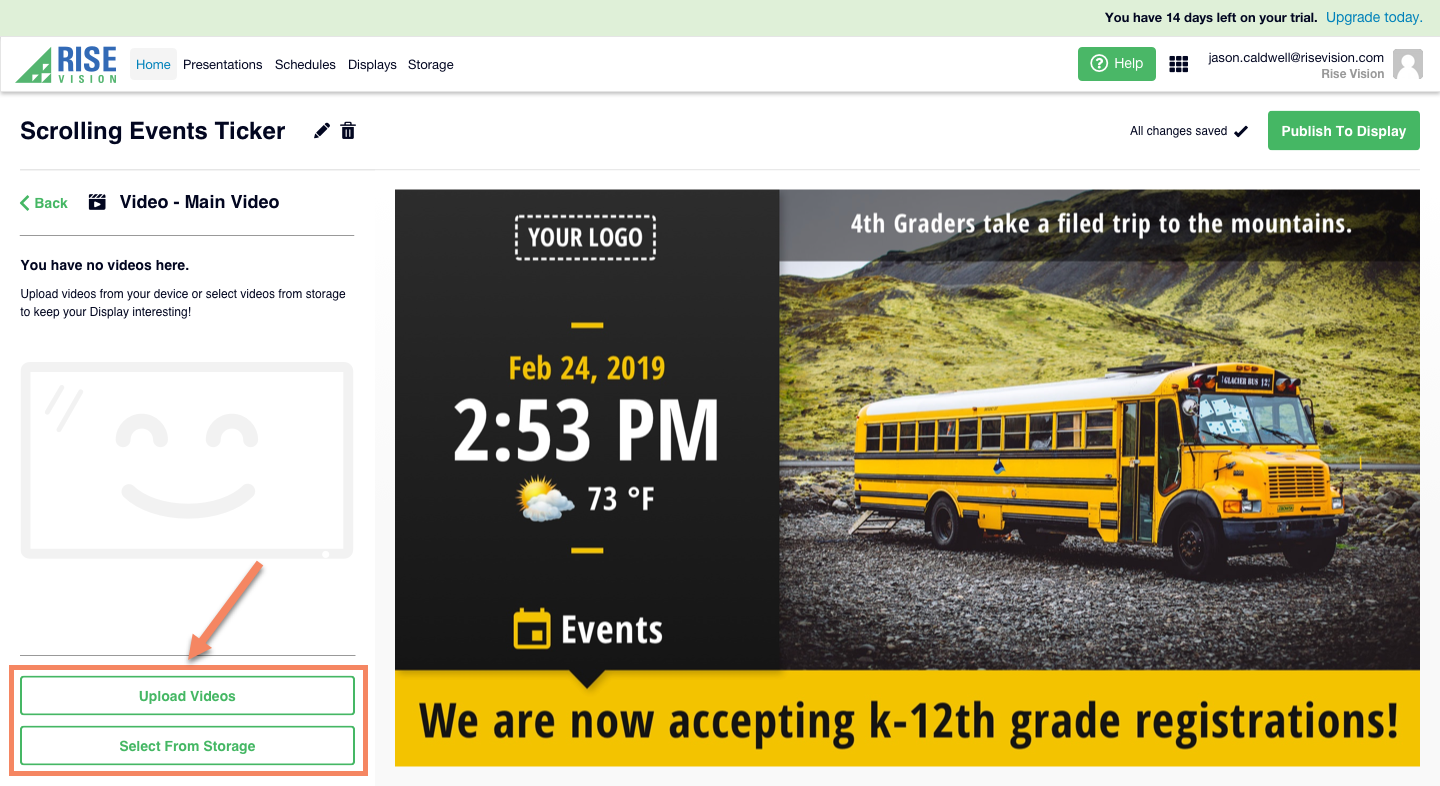 Define the volume you want the videos to play at.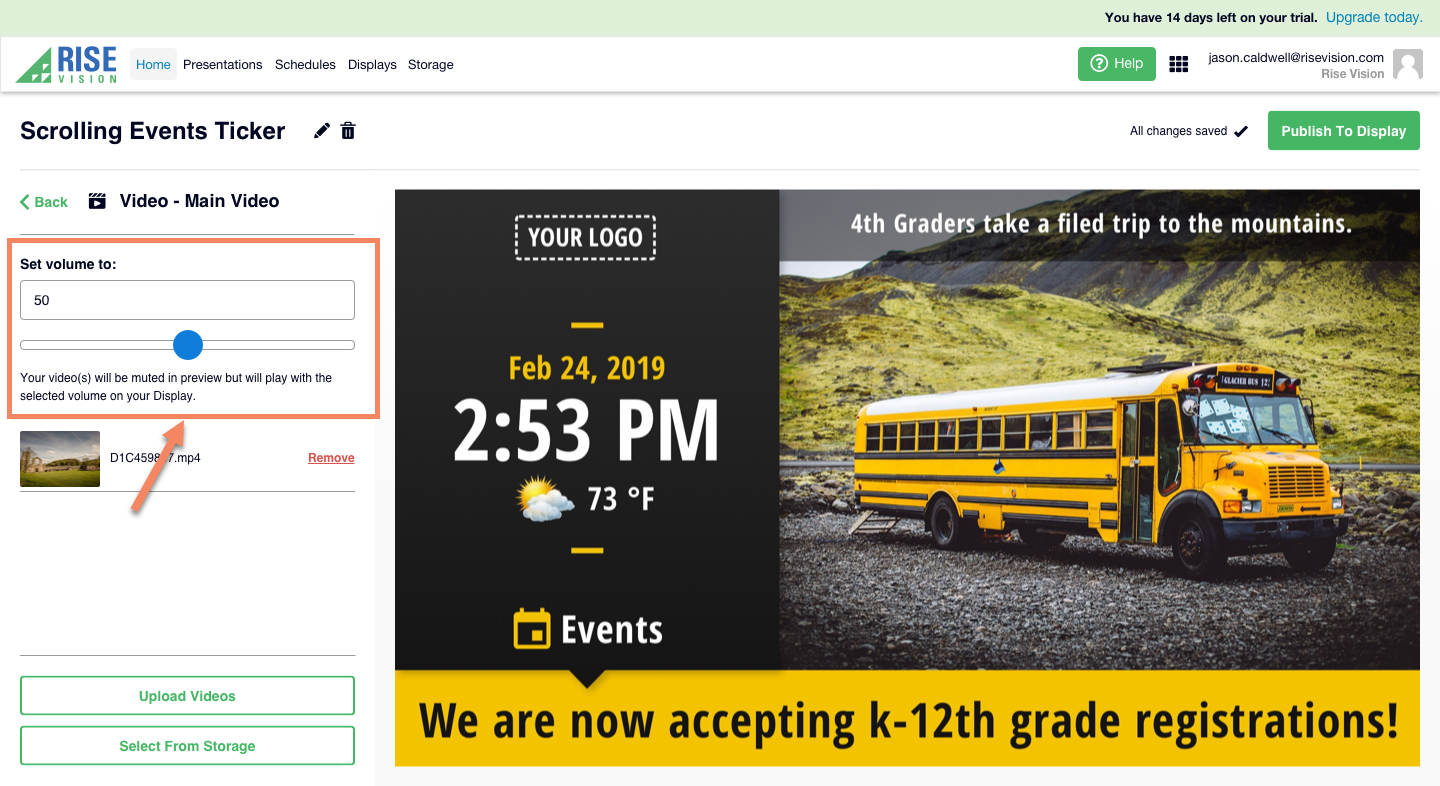 When you're done adding all of your images click Publish To Display.
Frequently Asked Questions
What video file types can I use?
Rise Vision supports most common video formats including but not limited to WEBM, MP4, and MOV.
What's the maximum file size?
There isn't one. Videos are optimized to run on Rise Player as they're uploaded.