Select the video you want to edit.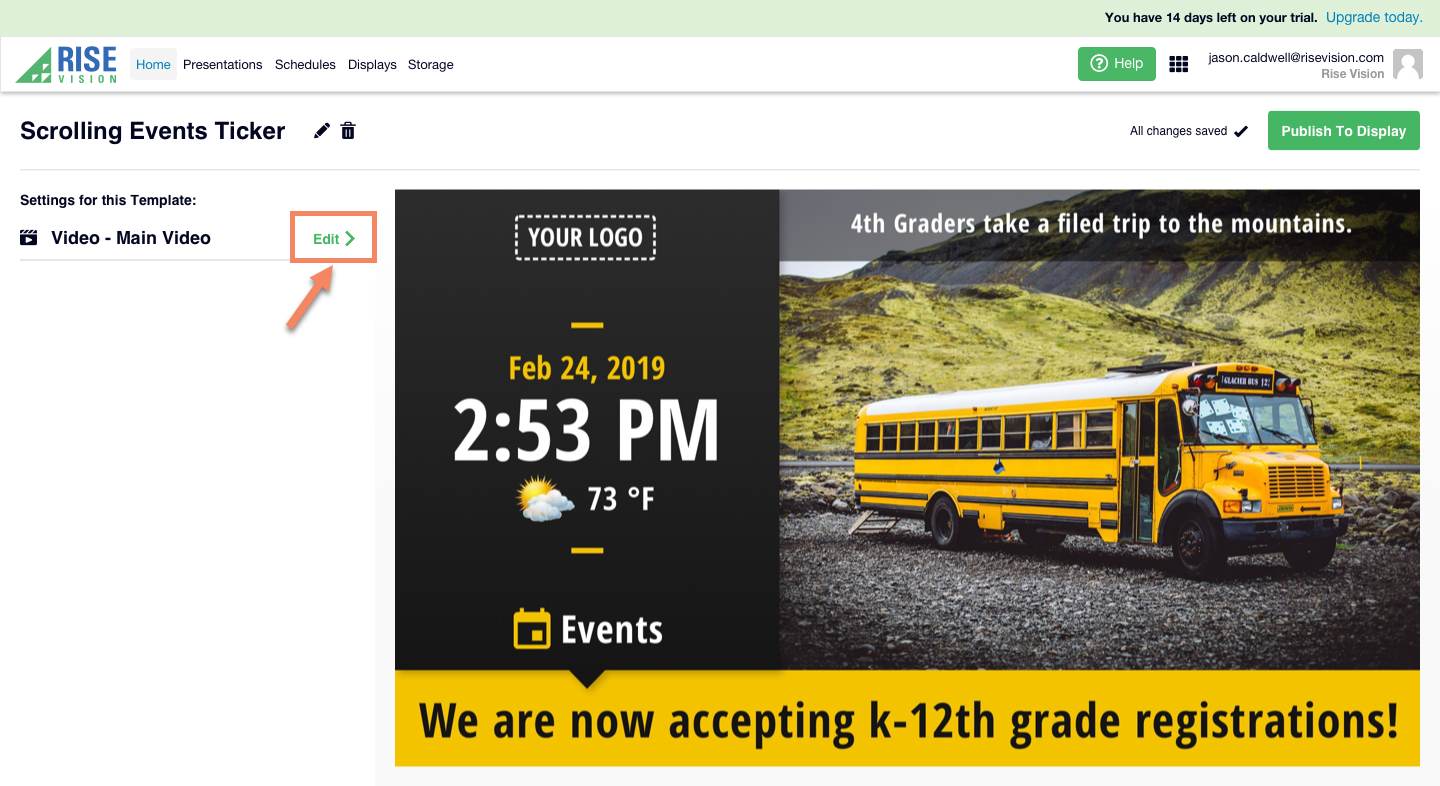 Select Upload Images or Select from Storage.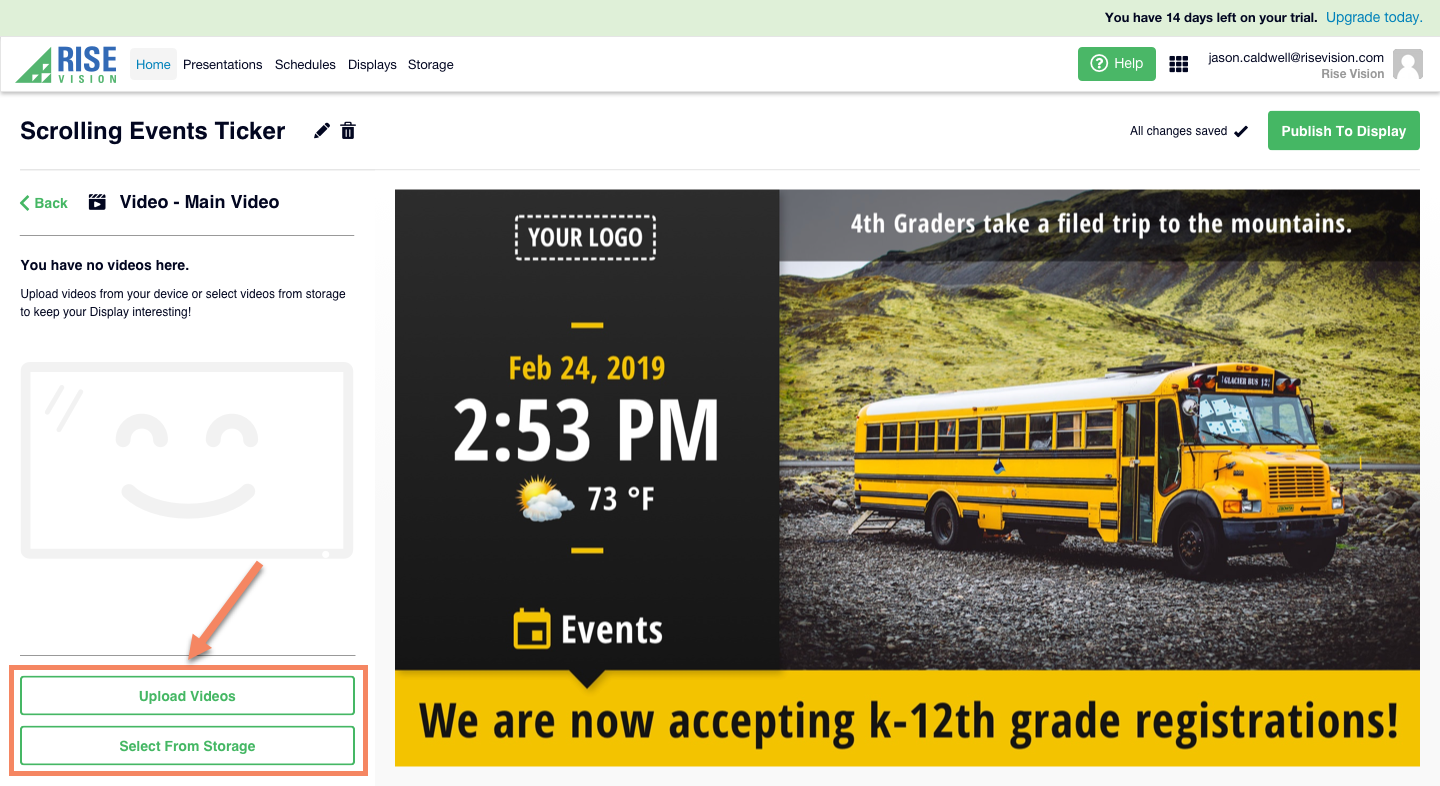 Define the volume you want the videos to play at.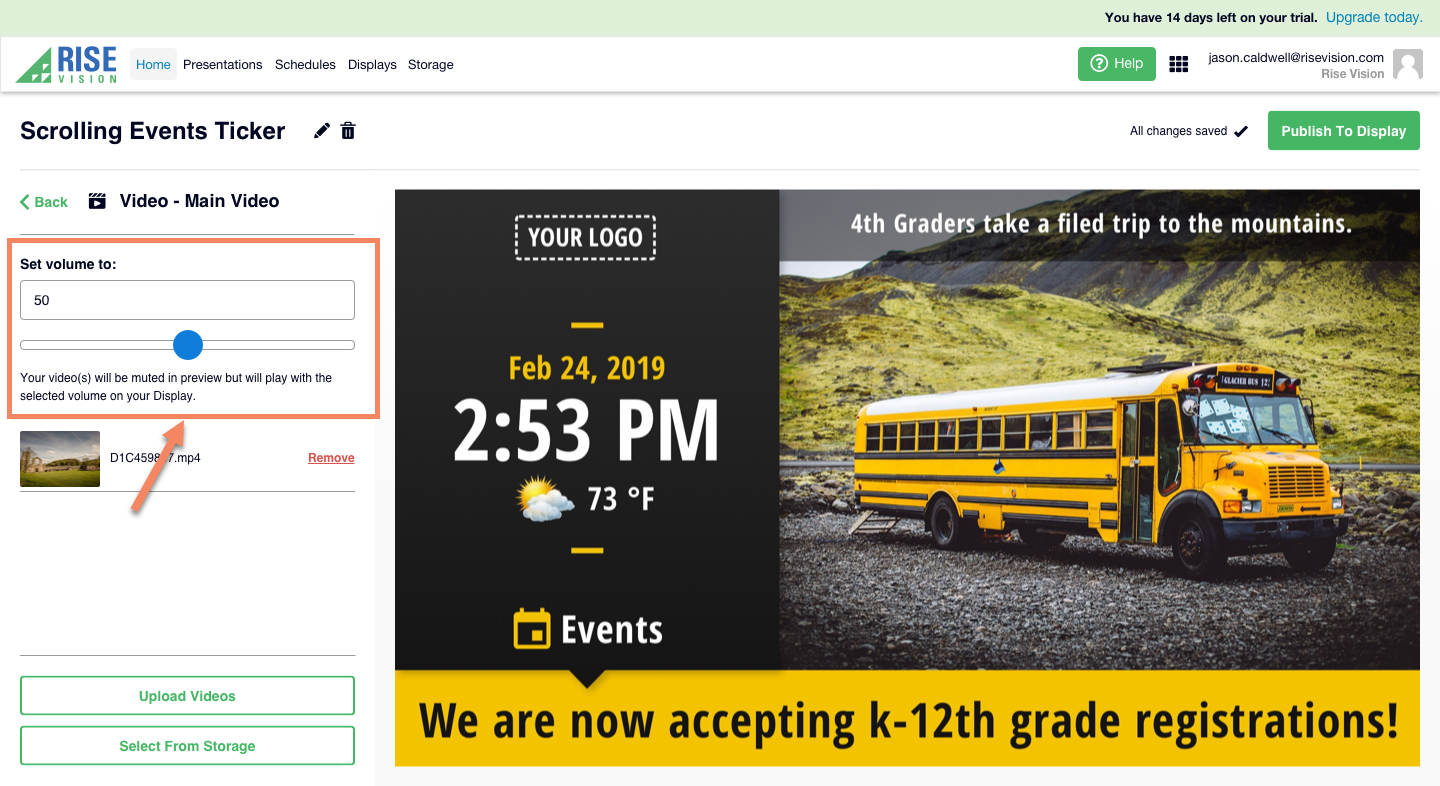 When you're done adding all of your images click Publish To Display.
Frequently Asked Questions
What video file types can I use?
What's the maximum file size?
There isn't one, but for the best results we recommend you optimize your videos using a tool like one of the below. This will greatly improve performance on low powered media players like the Intel Compute Stick and Chromebit.
Why doesn't my video work on Raspberry Pi?
The Raspberry Pi is a low powered media player that does not play video well when using Rise Vision. If you will be running a lot of video content we recommend using a stronger media player.