In this article, you'll learn how to add a template that shows high school sports scores and highlights from our partner ScoreStream.com. You will also learn how to customize the template to show specific teams, locations, or professional sports!
Here is a video on how it works:
Step 1: Add the ScoreStream template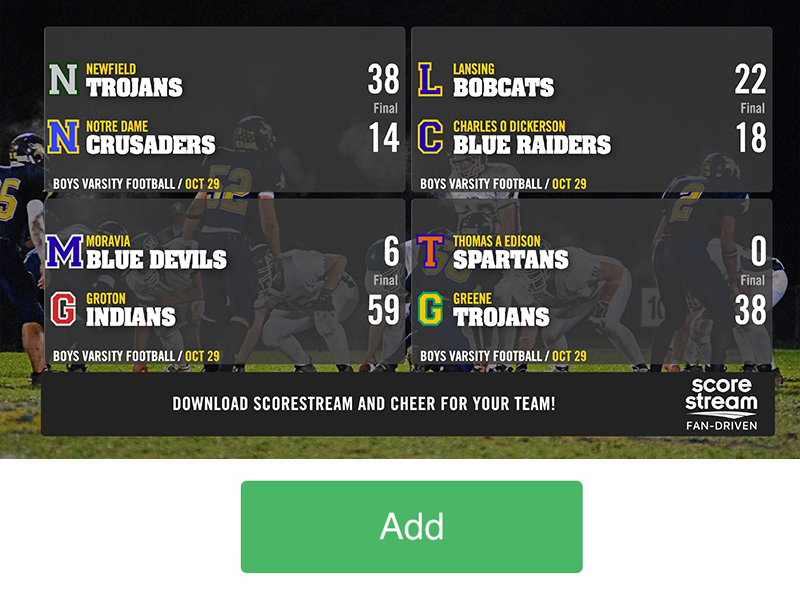 The template is comprised of 1 playlist that rotates through 5 different ScoreStream High School locations: California, Illinois, Kansas, New York. and Texas.

If you only want to show your local sports delete all but one of them and proceed to step 2.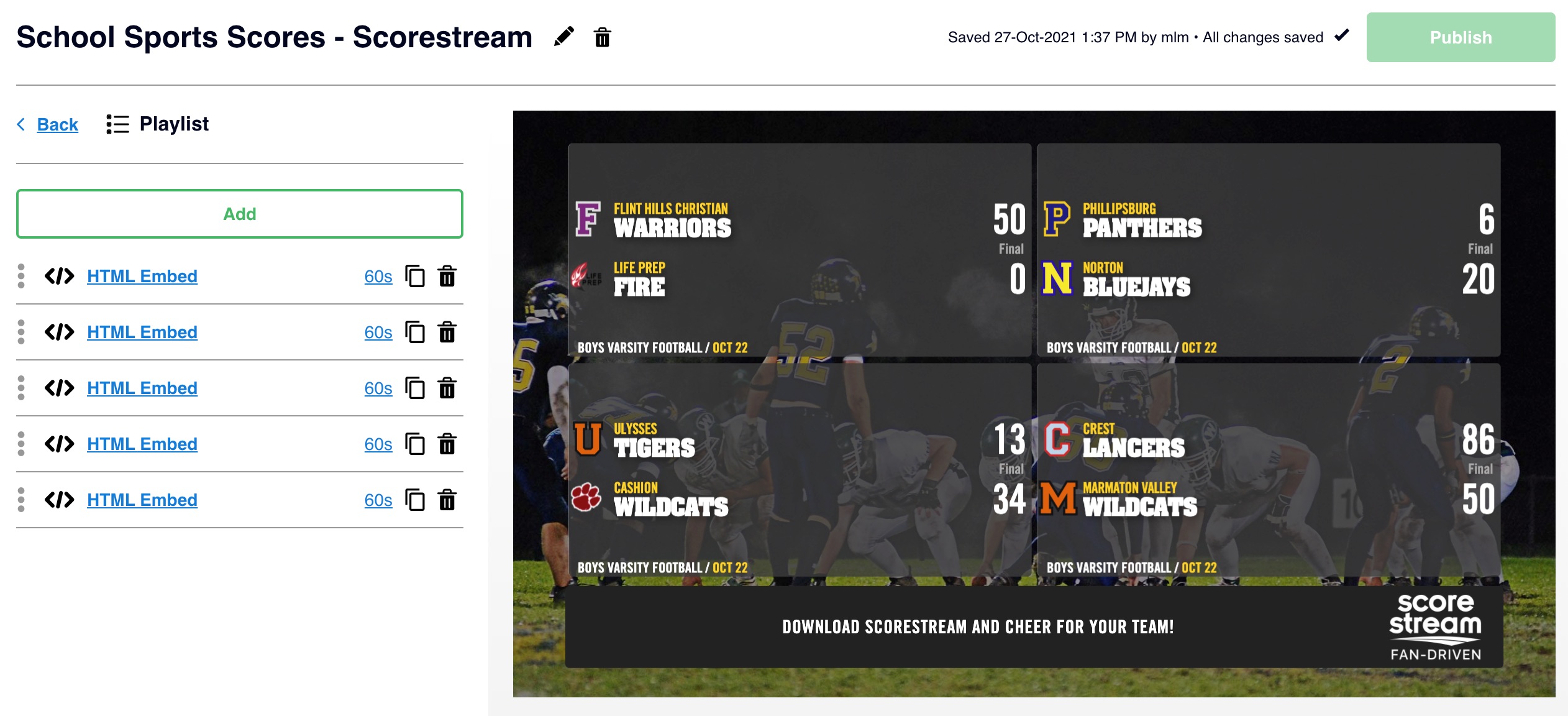 Step 2: Sign up for ScoreStream https://scorestream.com/ (this is completely free)

Step 3: Create a widget
Customize by searching specific teams or use a map to define your location.

"Make Your Widget" and copy the widget Id from the embed code.

Step 4: Add the widget id to your Rise Template HTML Embed
The HTML Embed uses an iframe to display a secure HTTPS ScoreStream URL. Within that URL there is a parameter for a widget id. Paste the widget id obtained from ScoreStream.

Example: WidgetId=47029

Step 5: Publish your template and add it to your schedule